Jody Duncan has owned and operated Critter Sitters of Rockport since 2007. She is bonded and insured, and is uniquely qualified to care for your pets in your home. She has completed the course of study and received Pet Sitter Certification by the National Association of Professional Pet Sitters. Jody is a retired Paramedic and has also been certified by Handicapped Pets. She is certified in First Aid for Pets, as well. Jody has extensive experience, professionally and personally, in caring for a variety of animals, and has access to a wide range of resources to find the right answers for all of your pet concerns. She has a particular interest in timid and special-needs pets that require extra attention and gentle patience. She also takes the security of your home very seriously, and works closely with law enforcement to ensure your home is secure while you are away.
WE'RE THERE FOR YOUR PET WHEN YOU CAN'T BE.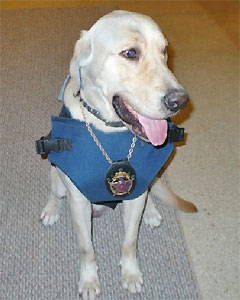 THERE'S NO PLACE LIKE HOME!

Pampered pets are happiest at home, secure in their normal routines


Eliminate exposure to illnesses of other animals


Daily food, water, and treats


Play time, exercise, and loving care


Clean kennels, cages, beds, or litter boxes


Special needs pets receive trained care and attention to
maintain medication and treatment schedules
Check Out Our Services/Rates | Service Request Form (pdf Format)
Questions/Comments? Fill in and submit the form below.
Proud Member of
NAPPS and Handicapped Pets

National Association of
Professional Pet Sitters
Critter Sitters of Rockport

Rockport, Texas 78382
Jody Duncan - 361-790-6589
csr07@earthlink.net